Sightseeing information
Hida Furukawa city area

Hida Furukawa is located about 30 minutes from Takayama by car.Tourists enjoy strolling along its quiet and charming streets and feeding the carp in the Seto River.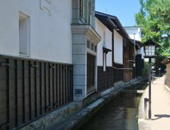 Seto River

One of the most picturesque sights in Furukawa is the old white-walled sake brewery along the banks of the Seto River.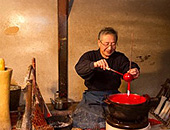 Mishima Candle Shop

His shop has been making and selling traditional hand-made candles for over 240 years.These candles are very hard to find nowadays.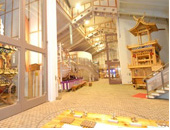 Hida Furukawa Festival Museum

You can learn about Furukawa's local festival here.This festival is held annually on April 19th.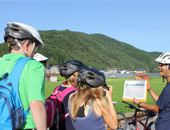 Satoyama Cycling

This company offers guided bicycle tours of the surrounding area.You can enjoy wonderful scenery including hills and rice paddies.
→Official website
Recommended Tourist Spots in Hida furukawa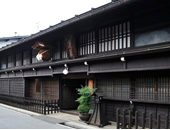 Watanabe Sake Brewery

This old brewery has won many international awards for their high quality sake.
→Official website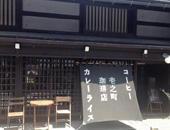 Ichinomachi Cafe

This café is located in an old house that was built over one hundred years ago. Their homemade melon bread and Hida beef curry are very popular.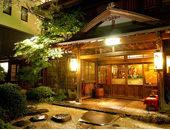 Yatsusan Kan

This historical inn, built 160 years ago, has beautiful guestrooms. Their gourmet food includes locally grown vegetables, fresh seafood from the Japan Sea and prime quality Hida beef.
→Official website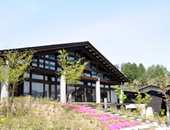 Hotel Kikori

This hotel is located outside of town in a natural environment. You can enjoy the beautiful views all year round. They also have a nice "onsen" hot spring bath.
→Official website