Sightseeing information
Shirakawa-gou area

shirakawa-gou is one of the popular tourist spot.It has been registered with the UNESCO World Cultural Heritage Sites as the "Historic Villages of shirakawa-gou and Gokayama".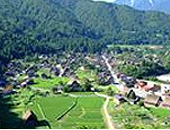 shirakawa-gou scenic viewpoint

A panoramic view of shirakawa-gou. From this location you can see all of the Gassho-zukuri houses in Ogimachi Village. There used to be a castle here.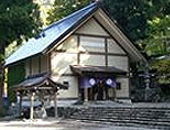 The Doburoku Festival Museum

You can learn about the the Doburoku Festival here. It's located in the Shirakawa Hachiman Shrine area.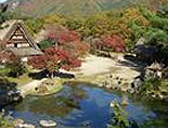 Open-air Museum

25 Gassho-zukuri houses are on display here, nine of which have been designated as "prefectural treasures"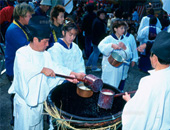 Doburoku Festival

This event is held in January and February during the season of heavy snowfall. At nighttime, shirakawa-gou is beautifully illuminated.